#LOVE, a hand-tailored fashion brand, has gone global and is getting acquainted with girls from all over the world who share the brand's unique values. Every day, we here at #LOVE aim to inspire females across the globe to become a better version of themselves, by celebrating life and individuality. As a pret-a-porter fashion brand we follow a slow & sustainable fashion philosophy, and always keeping love at the core. In this challenging twenty-first century world, we, as a fashion retailer, strive to produce unique high-quality pieces that help to preserve the planet from waste and overuse of resources. This is imperative in our production line. We love sharing inspiring stories that encourage women all over the world to be creative, independent, and happy on their own, wherever they are.
Currently studying marketing and PR at Kingston University, lifestyle & fashion influencer from London, Marinela Bezer, tells us what it's like to be a blogger in highly competitive cosmopolitan London.
How did you become a blogger?
When I moved to London and entered Kingston University, the city inspired me to step up and start blogging on social media. London is synonymous with freedom – you can be whomever you want here. People here are not judgmental, they won't condemn you for being yourself, they actually don't care. So I guess moving to London allowed me to be more open to the world and to show the real me.

Your blogging – do you treat it like a business or is it more of a hobby?
So far it's a hobby. I am trying to grow a followership and want to post editorial content rather than advertise.
Nowadays, there's a lot of attention on video content. They say YouTube is the new Facebook. Are you in?
I really enjoy what I do. I believe if you really love what you do and work hard, one day your hobby will turn into business. And that's the only path, there's no other way. Therefore I vlog only about what I love. I have a couple of lovely videos from my vacations on my YouTube, but they are more of a lifestyle diary, not something you can commercialise. I think perhaps it's something I will grow into.
You are currently studying marketing and PR at Kingston University. How is it going, are you enjoying it?
I absolutely love it. Kingston University is 30 minutes away from London city centre, and that's exactly what makes this city so cool! You can enjoy the city of London on the weekend, and focus on your studies during week. At Kingston University you can't get away with not studying – you really have to work, as the whole course is hands-on. Last month, I completed a project that dealt with developing a new product – a vegan burger for McDonalds. After completing the market research, we presented the product to the market. Students at Kingston are always given a choice about which project to undertake, which I love. We quite often work in teams, making it an excellent opportunity to study corporate ethics, for example. The group is very multinational, and we learn a lot about the world as a whole when we are together. Kingston University gave me the understanding that diversity is beauty.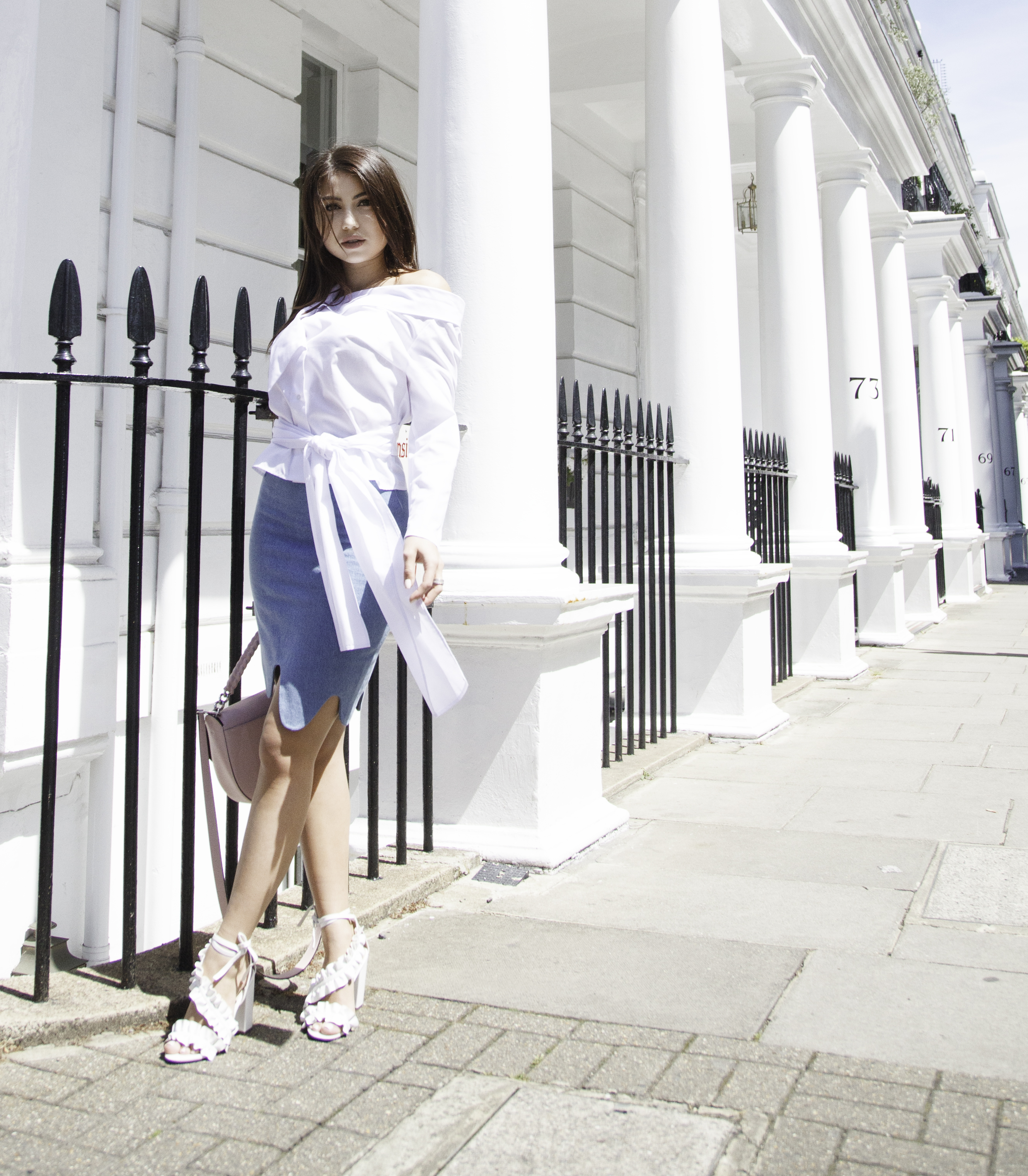 What do you usually wear at University?
You can wear whatever you want, as long as you feel comfortable wearing it. TopShop, Zara, and Forever 21 are top brands among the students, and yet everyone looks different wearing them. No one tends to look the same, no one wants to be "that hugely popular girl from Instagram". But if you wearing something outstanding, you will definitely get noticed and complimented. I don't wear heels on a daily basis – it's very uncomfortable when you are in a rush running around campus. Regardless, I love London – you can be yourself no matter what your "self" looks. Multicultural diversity – that's what makes this city so special.
What do you do on the weekend and after lectures?
I love cooking, and I often cook something creative and healthy. The lectures often end around 3 p.m., so I go straight home to take a break and switch to cooking. I also enjoy sports. I am originally from Moldova and trained for years in Latin ballroom dance, something I miss a lot. On the weekend, my boyfriend and I enjoy walking the London streets. The city makes you happy even when you're simply sitting in the park enjoying a Starbucks. The city gives you a feeling of overall happiness – there's you, there's the world around you, and that's all you need to be happy. It's all about here and now.
When it comes to going out which are your favourite places?
The beauty of London is in its freedom, something you can breathe here. I love the Burger & Lobster chain, and I always order the burgers – the buns these guys serve are just mind-boggling! Leto is also one of my favorite venues – it's tasty and simple.

London College of Fashion recently held an exhibition on gender equality. Generally speaking, there are three trends being forecasted in terms of the "trans" idea – trans-gender, trans-seasonal, and trans-occasional. London itself is fierce when it comes to gender equality and sexism. But when it comes to real life, do men really risk helping a woman with her bags or allowing her to enter a building first?
Everybody here is busy, and that's the beauty of this environment. You will be accepted here the way you are. My boyfriend was brought up in a family where women were treated with huge respect and dignity, and he would definitely help with a heavy bag if a woman was open to it. I, personally, am a huge advocate for equality in a relationship. But London embraces all relationships.
What is your life's dream?
I want to love what I do and do what I love. I want to enjoy every moment of life. It would be cool if my blogging turns into business.
Our #LOVEboutique is based in Kyiv, Ukraine, 7B Lesya Ukrainka blvrd
We ship worldwide